A couple of years ago I went to Tokyo for the first time. While I was there I met a guy who was awesome and we dated while I was there, and when he'd come to NYC. The thing with dating across the ocean is you get lonely. One day I asked him to send me a pic. He did. The difference is in this pic he looked totally relaxed and very Japanese formal yet informal. Like some sort of Japanese Tea service. He explained to me he was staying the night in a ryokan...a ryo..what?
A Ryokan is a traditional Japanese Inn which stems from the 8th century. They are hard to find in a big city like Tokyo as many of the Japanese have taken to western culture and hotels, however in the smaller towns you can find them, but be prepared they are EXPENSIVE.
As a treat my friend surprised me with a two-day trip to Kyoto as well as a Ryokan. It was so charming, seeing old world Japan.
A Ryokan: The Traditional Japanese Setting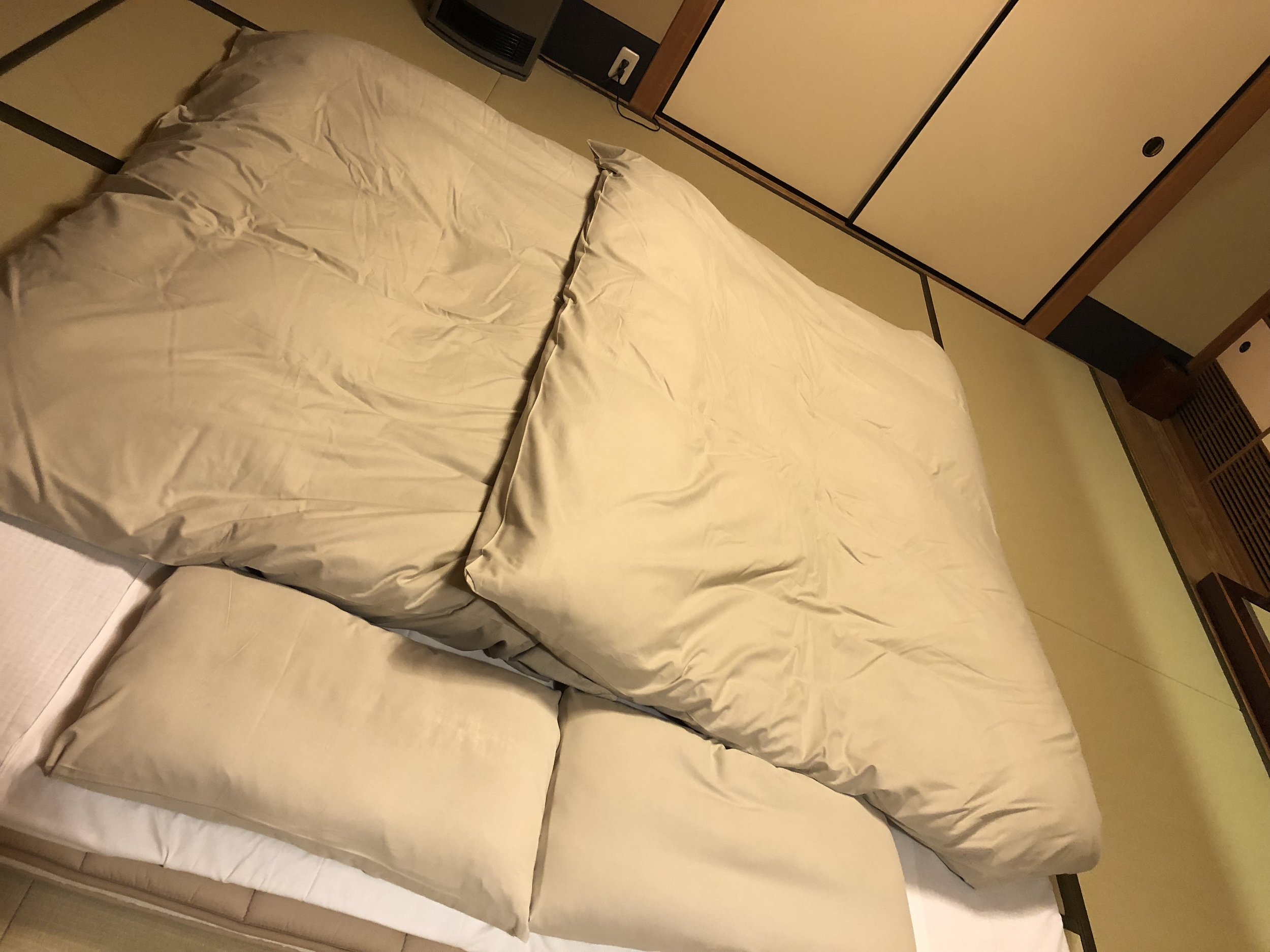 My apologies as I was so excited I did not get pics of the bathroom, and because of other clients no pics of the Japanese baths, but it was glorious.
Definitely an experience but for the price and sleeping on a floor...well I prefer the St.Regis.